Argentine Mastiff / Dogo Argentino Breeder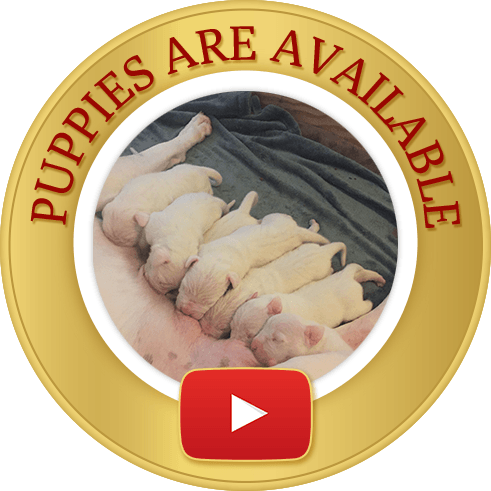 Dogo Argentino Puppies Are Available Now!
I am currently accepting reservations for my current litter of dogo argentino puppies . The Dogo Argentino have a magical combination of excellent working ethics and drive and at the same time absolute temperament stability. They will add years of joy to their future owners.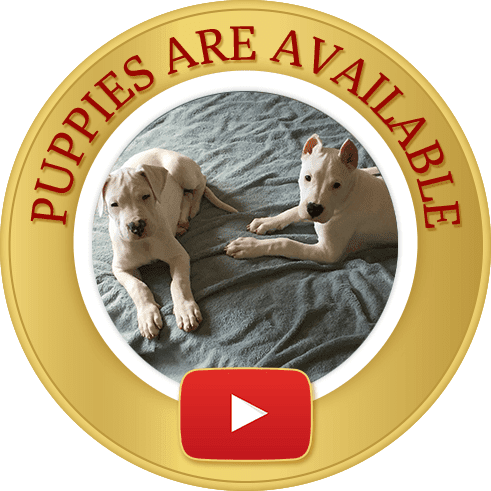 Dream Dogos is a Dogo Argentino breeder based in Isanti, Minnesota. I have spent countless hours and money striving to create the ideal Dogo Argentino, with the breed characteristics outlined by Dr. Antonio Nores Martinez when he originally established the Dogo Argentino breed in Argentina. Each puppy is matched to its potential owner. All of my Dogo Argentino puppies have a health guarantee, and are introduced to water at a young age. Please feel free to contact me for your next Dogo Argentino puppy. I ship puppies across the United States, and I currently have past puppies living in Florida, California, Mississippi, Texas, Minnesota and Ohio.
DREAM DOGOS FEATURED ON TV AS THE TRUE REPRESENTATIVE OF THE DOGO ARGENTINO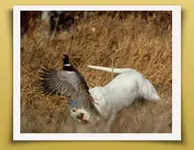 The Dogo Argentino was thoroughly designed to hunt big game like wild boars and pumas. To hunt such an elusive prey it has to be a smart pack hunter making it very useful in hunting also small game like pheasants.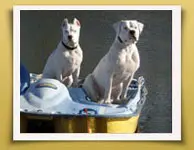 Dogo Argentinos are the only pure bred dog that can look so powerful and ferocious and yet capable of being so friendly and loving. Dogo Argentino would not lie at your feet but on your feet.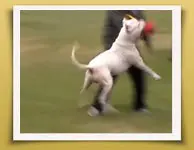 The Dogo Argentino is a good watchdog, alert and ready at a moment's notice to protect his family. The Dogo Argentino will protect their owner and property in a measured response to the level of threat.
Testimonials from Current Dream Dogos Customers
"Thank you so much!! I know it's a lot of hard work, but Huema has been a Blessing to us. He's as much yours as he is ours! This guy has been amazing. He is so good natured. Never causes a problem with our other dogs. And he loves kids! He and Jake (our 10 yr old) have a great relationship as do he and I. He's a big time kisser! And he loves us but he follows Ron every step he makes. They are inseparable. I've never seen a dog that is so attached to someone like he is to Ron. A man and his dog....it's a beautiful thing!! We definitely want another one....one day...and one of your babies! Thank you so much for these wonderful dogs!!! You have perfected the perfect dog. He is protective, but so loving!"